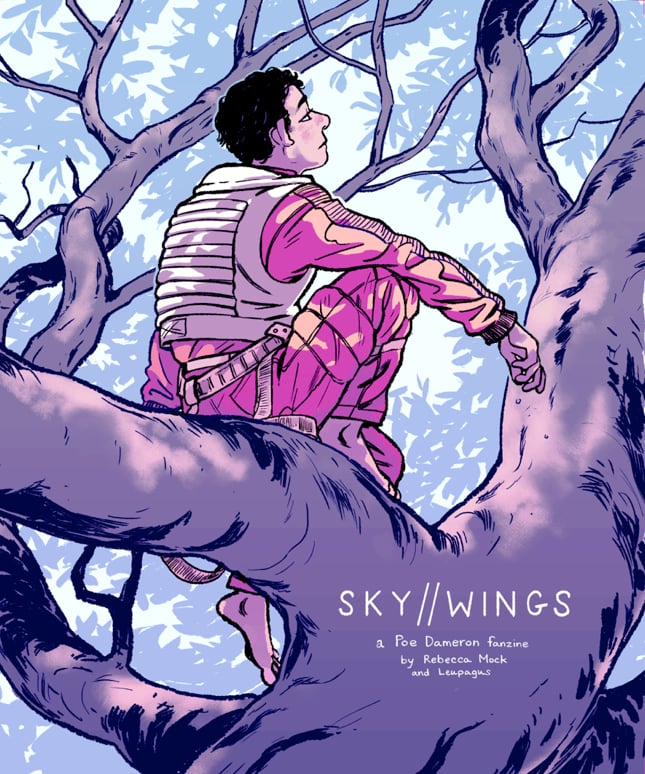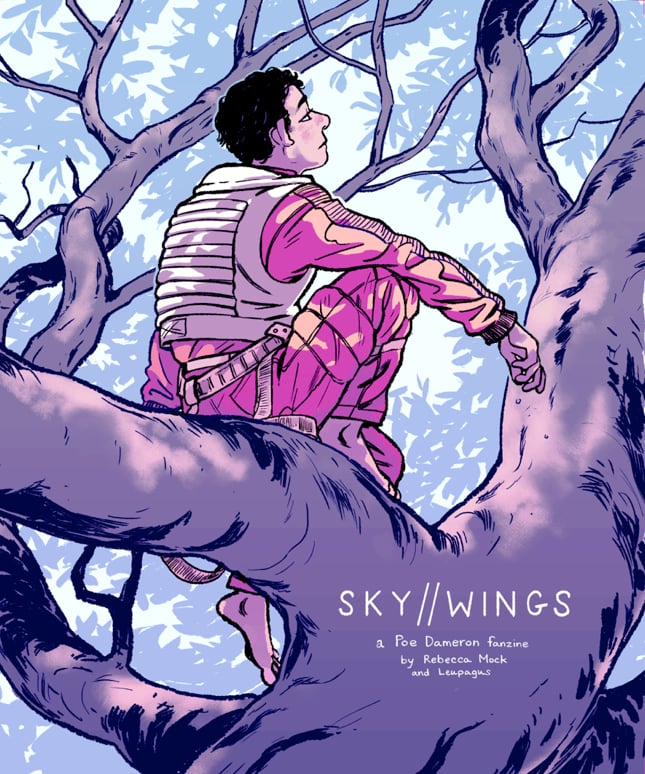 SKY // WINGS (PRE-ORDER)
$10.00 / Sold Out
**For International Orders, please select the International option.
SKY // WINGS is a Poe Dameron fan zine drawn by Rebecca Mock, based on the Star Wars: TFA fan fiction "To the Sky Without Wings" by Leupagus. Poe Dameron first meets Luke Skywalker as a child and grows to admire him over time, and later comes to have an embarrassing unrequited crush.
This is a tribute and homage to Star Wars: The Force Awakens and its surrounding fandom. It is a Poe/Luke fan comic. It is rated for teen audiences and up for teens cursing and and underage drinking.
This is a 9" x 7.5" B/W zine with a full-color cover, 20 pages.
FOR PRE-ORDER ONLY. Estimated shipping Mid November